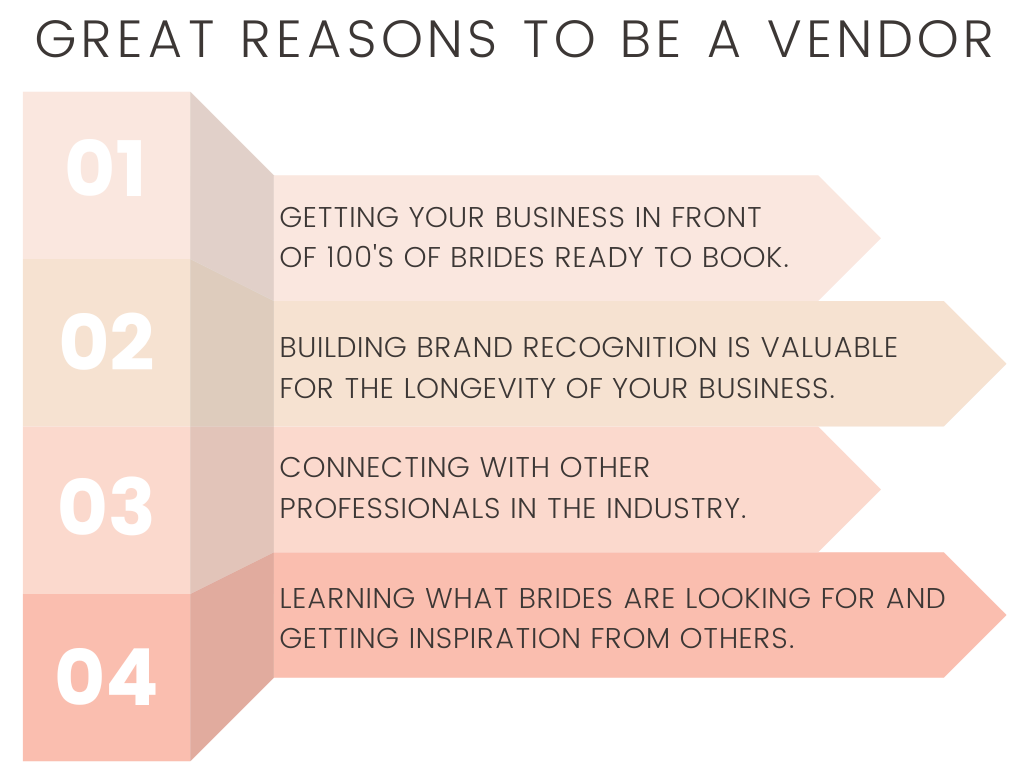 You will not want to miss the opportunity to promote your business and connect with hundreds of brides-to-be in the local region.
This annual, one-of-a-kind event offers your business the opportunity to promote services, sell products, book appointments and consultations, grow your clientele, and build brand awareness.
Studies show that consumers who can touch, taste, see and try your service or product are more likely to become your customer.
We take all the things brides love and need and put them into one amazing event ❤︎
Comprehensive Marketing
Program ($20,000 value) – A well attended event is well advertised and the Southern Oregon Wedding Show has a fully integrated advertising, public relations & marketing campaign to promote the event, including:
Radio disc jockey promotions
Radio commercials for 2 weeks prior to event
Radio Live remote (depending on availability)
Network television commercials
KDRV 12 Website banner
News coverage at event *depending on news availability
Facebook Advertising
Instagram Advertising
YouTube Advertising
Google AdWords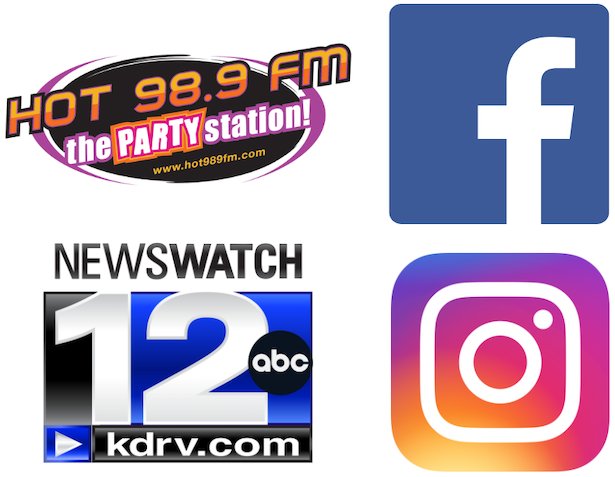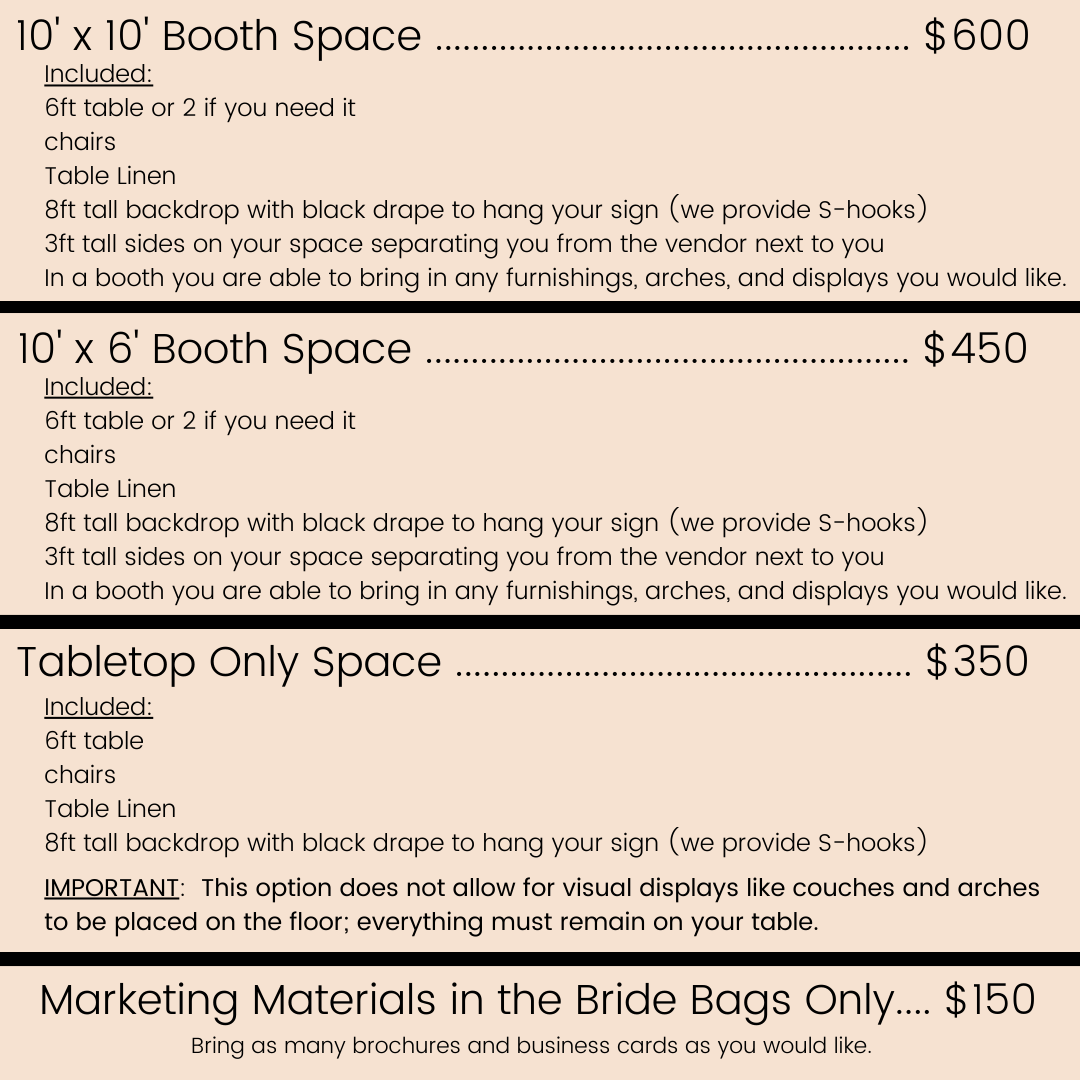 Exhibitor Rates Include
Both event days
Electricity within 10ft (bring your own extension cords)
Show guide listing
Online link to your website
List of all attendee's who do not opt out of the mailing list
**Click the button below to fill out an application.  Once it is accepted we will send you a contract to confirm your spot in the show.  There is a place in the application for questions. 
 NOTE: The application is just to inquire about availability in your category as we only allow so many of each kind of vendor to keep the show well balanced for brides.